BioInc@NYMC Names New Director
January 11, 2018
BioInc@NYMC has established itself as the premier biomedical incubator in the region and I am eager to join and help support its mission and the success of its members
Valhalla, N.Y. – New York Medical College (NYMC) today announced the appointment of Deborah Novick to Director of BioInc@NYMC — NYMC's biotechnology incubator and New York State-designated Innovation Hot Spot. In addition to running operations for BioInc@NYMC, Ms. Novick will also be responsible for correlative aspects of the TruMada Initiative, focused on helping post-incubated Israeli biomedical start-ups through business development services and capital access.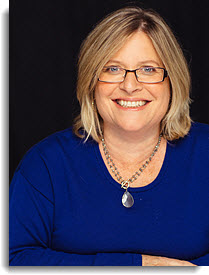 "BioInc@NYMC concluded 2017 receiving a $1.25 million grant from Empire State Development and the Mid-Hudson Regional Development Council to continue the incubator's outstanding work promoting innovation and economic prosperity in the region," said David Raab, Executive Vice President of Touro College and University System (TCUS). "With Ms. Novick as Director, we know the program will maintain its upward trajectory and continue to serve as a leading resource for biomedical entrepreneurs."
"Deborah Novick's specific skills and expertise will provide our clients with the guidance they need to strategically grow and scale their company. We are excited to welcome Ms. Novick into the New York Medical College and Touro communities," said Edward C. Halperin, M.D., M.A., Chancellor and CEO.
Ms. Novick brings extensive experience working directly with entrepreneurs as an instructor for the Women's Enterprise Development Center (WEDC), an organization dedicated to empowering women to build successful small businesses in Westchester County and the Hudson Valley. She has served as a consultant to startups and established entrepreneurs in the areas of strategy, growth and business development and has helped raise capital for early stage companies, in the private and public capital markets, handling transactions ranging in size from $50,000 to $20 million.
"BioInc@NYMC has established itself as the premier biomedical incubator in the region and I am eager to join and help support its mission and the success of its members," said Deborah Novick." My previous experience working with Westchester County startups and raising capital has prepared me to take on this prestigious position."
As Director, Ms. Novick will be responsible for managing the operations, planning, marketing, strategic direction and development of BioInc@NYMC, working directly with candidate companies, client firms, service providers and the NYMC and Touro community.
Launched in October 2014, BioInc@NYMC is the Hudson Valley's only biotechnology incubator offering shared resources, turnkey wet lab space, and sponsored professional services to promising, high-potential entrepreneurs and start-ups. In addition to providing best-in-class infrastructure and operational services, BioInc@NYMC assists its members in refining their business strategies, conserving capital, building strong teams, and achieving development and funding milestones. BioInc@NYMC occupies a 10,000-square-foot wing of a 129,000-square-foot campus building.
New York Medical College
Founded in 1860, NYMC is one of the oldest and largest health sciences colleges in the country with more than 1,400 students, 1,300 residents and clinical fellows, nearly 3,000 faculty members, and 19,000 living alumni. The College, which joined the Touro College and University System in 2011, is located in Westchester County, New York, and offers degrees from the School of Medicine, the Graduate School of Basic Medical Sciences, the School of Health Sciences and Practice, a School of Dental Medicine and a School of Nursing. NYMC provides a wide variety of clinical training opportunities for students, residents, and practitioners.